Why we're tackling the Etape du Tour despite our breast cancer
A breakaway is a cycling term that refers to an individual or a small group of cyclists who have successfully opened a gap ahead of the peloton, the main group of cyclists. On 21 July, two of us are plotting a breakaway from the disease that hangs over our daily lives by tackling one of the most challenging amateur cycling events.
BBC News
Christine was interviewed by BBC News about how cycling helps her manage her cancer and her treatment regime.
Mental health no longer a secret folded away in sport's dressing rooms
Danny Rose remembered getting angry. He'd suffered his first really serious injury and the team were doing well without him. "I didn't socialise, I wasn't sleeping, I was looking to fall out with anybody." Gareth Southgate and the Duke of Cambridge were among the small audience listening intently as the Tottenham left-back described the signs of his depression.
New dawn in cancer war: Scientists to develop revolutionary drugs to stop tumours resisting treatment under £75m programme that will be the 'best chance yet' of beating the disease
A treatment revolution that could reduce cancer from a killer disease to a chronic condition is announced by British scientists today. They will develop new drugs under a £75million programme that is the 'best chance yet' of beating the illness.
Cancer could be 'CURED' in the next 10 years, scientists reveal — thanks to new drugs
CANCER could be "cured" within a decade, top UK scientists claim. They say new drugs will keep tumours in check and stop them being fatal. Prof Paul Workman, of London's Institute of Cancer Research, said its world-leading work would "make cancer a manageable disease".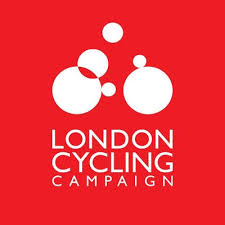 One More City
On a dark, mid-autumn morning, 30 intrepid Rapha Cycling Club (RCC) members gathered in a Paris café for a grand départ breakfast. Croissants consumed and ride leaders briefed, we headed out through the morning rush hour, direction Amsterdam.
Woman with secondary breast cancer leads One More City 'never-ending' cycle rides to raise funds for research
A business consultant who discovered she had a brain tumour after blacking out as she cycled through Soho is raising funds to improve cancer survival. Christine O'Connell, 45, from Fulham, was told by doctors that the tumour was linked to an earlier diagnosis of breast cancer.
Des Anglais à Cambrai pour Octobre Rose
Le mois d'octobre rime chaque année avec la lutte contre le cancer du sein. Dans le cadre d'Octobre Rose, de nombreuses actions sont organisées. Vendredi dernier, une trentaine d'Anglais s'est arrêtée à Cambrai, au restaurant O'Goût du Jour.